Crowdfunding project for three brand new "Mr. Ando of the Woods" episodes starts today, February 2 from 20:30! Join animator Takashi Taniguchi 17 years after the cult hit cartoon landed on YouTube as he steers the wacky world of Mr. Ando into uncharted territory!
Join us for a live countdown from 20:00 today! Rewards include having your name listed in the credits, appearing in the cartoon as one of the many animal characters inhabiting the world, and having Takashi Taniguchi himself show up to your house or place of business for an exclusive bear painting session!
February 2, 2023 (JST) – IzanagiGames, Inc. (located in Koto-ku, Tokyo, and led by CEO/Producer Shinsuke Umeda) has announced the start of a crowdfunding project for animator Takashi Taniguchi to create three brand new stories set in the wonderfully wacky world of "Mr. Ando of the Woods." The Campfire crowdfunding page goes live today, Thursday February 2, at 20:30.
*Please note that all dates and times listed in this press release are in Japan Standard Time (JST).
◆ "Mr. Ando of the Woods" crowdfunding page (Only available in Japanese):
https://camp-fire.jp/projects/view/653964
Join us for a live countdown on the Nyan-Taniguchi and Kon-Umeda Land YouTube channel from 20:00 today!
https://www.youtube.com/channel/UCZcoPfSDtOmzIwM8D6ImRiQ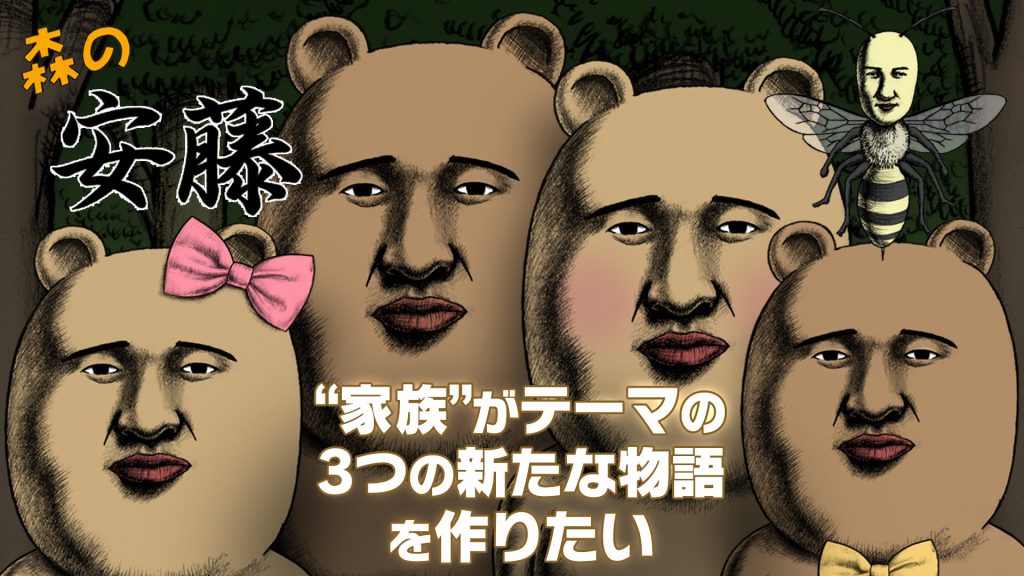 It's been 17 years since I first created "Mr. Ando of the Woods." Back then, I'd only just started out as an animator. A lot of youthful exuberance went into creating the fresh-faced, wide-eyed world the cartoon explores. Fast-forward to today: I'm married, and I've got a kid of my own. I found myself thinking how I'd love to create a brand new "Mr. Ando of the Woods"—one that reflects my new circumstances as a family man. I'd be delighted to have you on board to help me make three fresh episodes!
​
・A Message from Takashi Taniguchi
Hi everyone. Animator Takashi Taniguchi here. I've been releasing cartoons on YouTube since my college days. Those early works—"Mr. Ando of the Woods" and "Mukidashi no Mitsuko"—were my gateway into the industry. Much to my delight, they turned out to be something of a cult hit, and that's when the offers to work on TV anime series and commercials started coming in. Branching out into the commercial world of animation gave me a fresh perspective, helped me improve my craft, and ultimately broadened my horizons as far as self-expression is concerned. Since then, I've gotten married and had a kid of my own. I guess you could say that the horizons of my personal life have broadened too.
It's now been 17 years since I first released the self-produced "Mr. Ando of the Woods." Recently I've found myself wanting to revisit that wacky world, injecting it with all the experiences I've had in the meantime, and serve up something with that same fresh, youthful energy that went into making the original. Hence my decision to start this crowdfunding project.
I hear all the time from people who watched "Mr. Ando of the Woods" when it first came out: kids who've since grown up and gotten jobs, or people like me, who were students at the time who've now got families of their own. So, join me as I take Mr. Ando and his friends to new uncharted territory—with the theme of family front and center. Let's create something amazing together!
​
◆ "Mr. Ando of the Woods" Crowdfunding Project Overview
Project title: "Join me as I create a brand new "Mr. Ando of the Woods 17 years on from the original release"
Period: 2/2/2023 20:30 – 3/31/2023 23:59
Funding goal: 2,000,000 JPY
Project goal: Create three brand new "Mr. Ando of the Woods" stories based on the theme of "family."
・"Mr. Ando of the Woods: Loggapalooza!"
・"Mr. Ando of the Woods: Gallavanting Game Hunter!"
・"Mr. Ando of the Woods: Anaphylaxis to the Maxis!"
*Episode titles subject to change.
* "Mr. Ando of the Woods: Anaphylaxis to the Maxis!" will be a DVD exclusive.
​
Rewards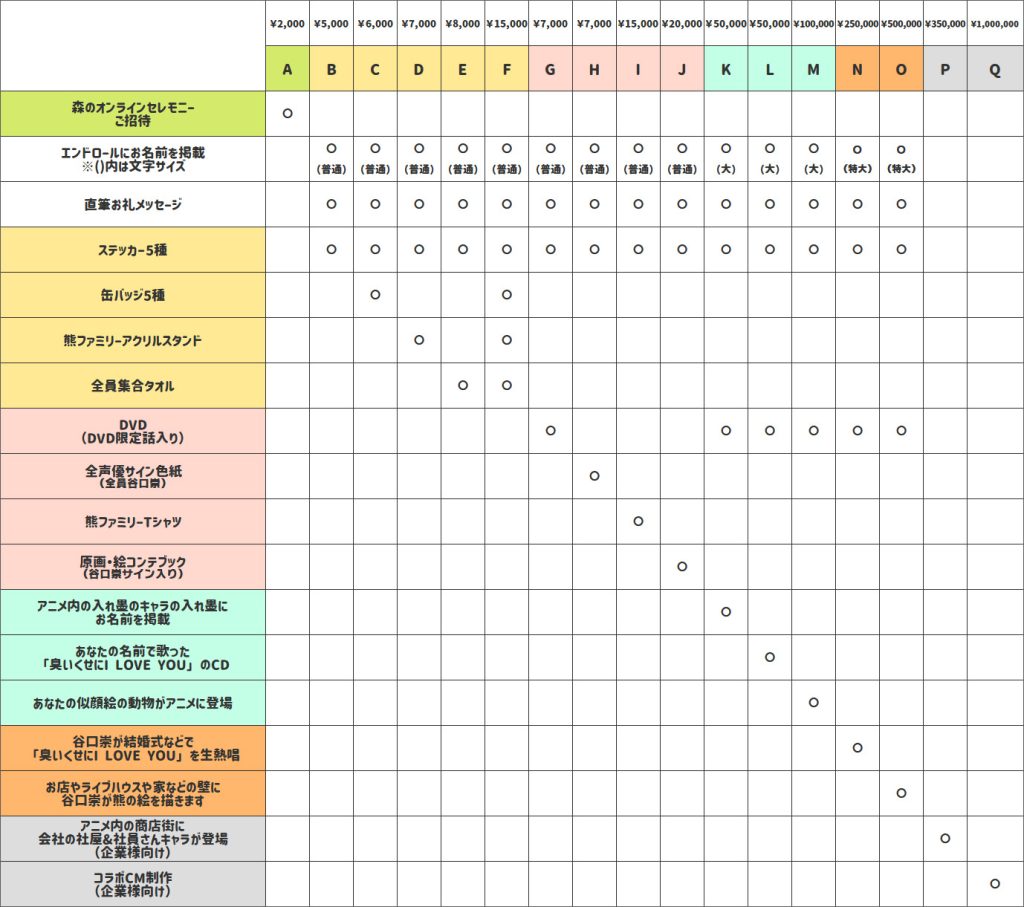 ​
・ Takashi Taniguchi's Profile
Animator and Illustrator. His self-produced cartoons, including Mr. Ando of the Woods, Mukidashi no Mitsuko, and Oshirimaeman, all of which were written, illustrated, edited, voiced, and sung by himself, have become something of a cult hit on YouTube. Since then, he has branched out to work on anime titles including TV Tokyo's Pikotaro No Lullaby Lullaby and TVQ Kyushu's Duppys Weather Forecast, as well as online adverts for Fuji TV's drama Ōoku and Kao's Essential hair care series.
If you have requests or commissions for Takashi Taniguchi, please get in touch via:
https://izanagigames.co.jp/contact
​
・ About IzanagiGames
IzanagiGames is headquartered in Koto-ku, Tokyo. The company produces interactive entertainment experiences, with a focus on console games, and is geared towards directly accessing the global games market with titles made in collaboration with Japanese creators. By expanding the company's range of fund procurement, IzanagiGames aims to provide opportunities for exceptional creators to make new IPs and games which are then delivered as entertainment experiences to fans across the world. IzanagiGames has released titles including Death Come True, World's End Club, and Yurukill: The Calumniation Games on a variety of different platforms worldwide. The company has also entered into the webtoon market and founded its own webtoon studio, Tsukuyomi.
・IzanagiGames official website:
https://izanagigames.co.jp/en/
・IzanagiGames official Twitter account:
https://twitter.com/izanagigames