IzanagiGames buys a 90% stake in Ametsuchi, Inc., adding the company as a subsidiary to the IzanagiGames Group, as it looks to strengthen its presence in stage, theater and video
IzanagiGames, which focuses on releasing new game IPs for the global market, has acquired Ametsuchi as a subsidiary. Ametsuchi is known for its dazzling projection mapped stage productions.
IzanagiGames, Inc. (located in Koto-ku, Tokyo, and led by CEO/Producer Shinsuke Umeda) has announced its acquisition of a 90% stake in Ametsuchi, Inc., adding the company as a subsidiary to the IzanagiGames Group. With Ametsuchi—known for their striking projection mapped stage adaptations—added to their roster, the company seeks to explore a varied, expansive range of different avenues as it develops new IPs.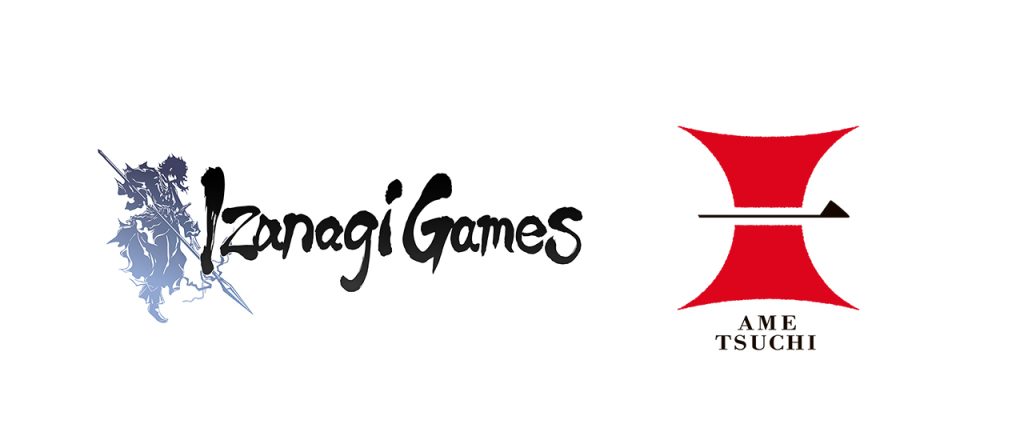 ◆ A message from the head of Ametsuchi, Takuro Ando
IzanagiGames' Umeda-san first approached me to discuss a stage adaptation. As we hammered out details for the project, he ended up asking whether I would be interested in joining the IzanagiGames Group and working together moving forward. I was aware that to expand as a company would require support along the way, but that, of course, would be contingent on making sure any potential partner fully understood what we were trying to create. Despite the momentous nature of the decision I was about to make, I quickly felt satisfied and gladly accepted the offer.
"Ametsuchi" and "Izanagi" are both names that have their origins in Japan's oldest historical record—which in itself seems quite fateful. Although, I think in truth, it has more to do with the fact that the two companies have a certain affinity with one another. Having a formidable partner like IzanagiGames to lock horns with (in the best possible sense) means we can strive to make bigger, more engaging entertainment experiences. We look forward to your continued support.
​
◆ A message from the head of IzanagiGames, Shinsuke Umeda
I've been fortunate enough to watch several of Ametsuchi's stage productions, and each time I've been consistently blown away by the sheer quality they bring to the table—and every time I speak with Ando-san, I get a keen sense of the passion he has for his craft. At IzanagiGames, our chief focus is creating new game IPs with an eye to the global market. With Ametsuchi joining the IzanagiGames Group, I'm positive we will be able to explore a wide range of new possibilities as we continue to grow and evolve. We hope you continue to support us along the way.
​
◆ About Ametsuchi
Ametsuchi is a Tokyo-based production company founded as a flagship for a whole variety of expressive creative talent, not limited to the realm of video. Video Producer Takuro Ando and Stage Director Eishin Yamada first established Ametsuchi as a theatrical performance project, going on to produce "Dragon Gears Another – Story for Rebirth," the stage version of "Ayakashi Musubi," and "Yurukill: The Calumniation Games THE STAGE," each of which made use of impressive projection mapping and hologram displays courtesy of the company's video team. Having won over critics, Ametsuchi continues to focus on stage productions—honing their use of cutting-edge technology, without losing sight of the goal of finding the most fitting modes of expression for each project.
​
◆ About IzanagiGames
IzanagiGames is headquartered in Koto-ku, Tokyo. The company produces interactive entertainment experiences, with a focus on console games, and is geared towards directly accessing the global games market with titles made in collaboration with Japanese creators. By expanding the company's range of fund procurement, IzanagiGames aims to provide opportunities for exceptional creators to make new IPs and games which are then delivered as entertainment experiences to fans across the world. IzanagiGames has released titles including Death Come True, World's End Club, and Yurukill: The Calumniation Games on a variety of different platforms worldwide.
・IzanagiGames' official website
https://izanagigames.co.jp/en/
・IzanagiGames' official Twitter account
https://twitter.com/izanagigames
・IzanagiGames' official YouTube channel
https://www.youtube.com/c/IzanagiGamesChannel
・Izanagi Z Store (the official IzanagiGames merchandise site)