Death Come True was Selected as "Best App" in the App Store for June 2020!
​
IzanagiGames, Inc. (located in Koto-ku, Tokyo, Japan, and led by CEO/Producer Shinsuke Umeda) has announced the selection of Death Come True–a new FMV game written and directed by Kazutaka Kodaka, creator of the Danganronpa series–as "Best App" in the App Store for June 2020.​
​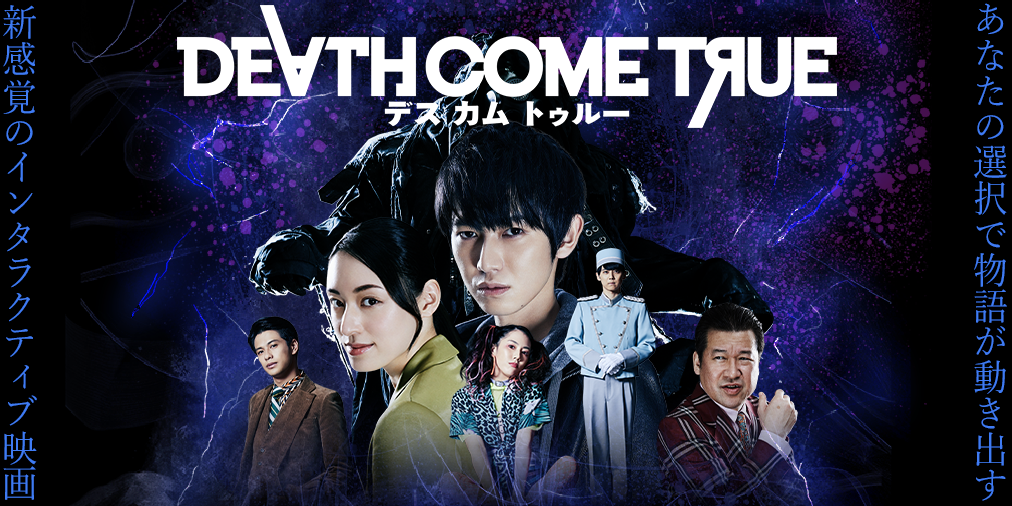 ​
​
​
​
​
​
​
​
◆Death Come True Product Summary
Title – Death Come True
Release date – June 25, 2020
Retail price – 1,960 JPY
Supported platforms – Nintendo Switch™ iOS® Android™(Release date for PS4® and Steam® to be announced separately once details have been finalized)
Scenario writer/director – Kazutaka Kodaka
Producer – Shinsuke Umeda
Production/Publication – IzanagiGames
Theme song – "Inner Circle" by "Kami-sama, I have noticed"
Store URL: https://bit.ly/dctstorelink
​
◆About Death Come True
The most unique thing about this project is the "interactive content" that combines movie and game elements. In this exciting new work, the game's story unfolds according to decisions made by the player which can then lead to multiple different endings. The lead actor is Kanata Hongo, writing and game direction is by Kazutaka Kodaka, and the producer is IzanagiGames' CEO, Shinsuke Umeda. Visit the official Twitter account for the latest updates and information.
・Death Come True official Twitter account
https://twitter.com/DeathComeTrue
・Death Come True official website
​
◆Kazutaka Kodaka's Profile
Director, scenario writer, CEO of TooKyo Games. Handled all planning and writing for the Danganronpa series. The series also had live drama (with Kanata Hongo as the lead actor) and anime adaptations that were met with critical acclaim, both domestically and internationally. He then founded TooKyo games together with Kotaro Uchikoshi, Rui Komatsuzaki, and Masafumi Takada. He is now actively working on manga, anime production, novel writing, and more.
​
◆About IzanagiGames
IzanagiGames is headquartered in Koto-ku, Tokyo and is focused on directly accessing the global games market with titles made in collaboration with Japanese creators. By expanding the company's range of fund procurement, IzanagiGames aims to provide opportunities for exceptional creators to make new IPs and games which are then delivered as entertainment experiences to the gaming masses.
・IzanagiGames' official website
・IzanagiGames' official twitter account
https://twitter.com/izanagigames
​
・iOS is a trademark or registered trademark of Cisco in the U.S. and other countries and is used under license.
・Android and Google Chrome are trademarks or registered trademarks of Google LLC.
・Nintendo Switch is a trademark of Nintendo
・"PlayStation", and "PS4", are trademarks or registered trademarks of Sony Interactive Entertainment Inc.
・Steam is a trademark of Valve Corporation.